Star Signs as 90s Trends
It's March already – the SYN Awards are less than a month away now ! Your costumes are coming together nicely we trust –  However, no 90s outfit will be complete without the right accessories to complete "the look"! Our resident astrologer has found deep within the pages of girly mags gone by, an article on the 90s accessory or trend to match your star sign! We predict nothing but the tackiest plastic jewellery and a LOT of denim is on the cards this month…
ARIES: Stick On Earrings
So your 'rents won't let you pierce your ears for reals – ugh lame ! But you can still get-the-look without poking holes in your skin (and PLEASE do not try a DIY piercing) ! Faux "stick ons" will ensure you have the perfect "earrings" to match your mood and compliment your outfit.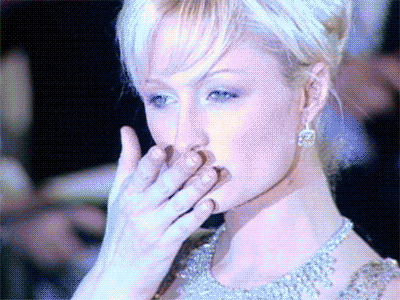 TAURUS: Mood Rings
You're going to have a little trouble expressing how you feel this March. To avoid sending mixed messages utilse your mood ring. The colour-changing ring will let everyone know how you REALLY feel (pink for romantic) and when to steer clear (grey and brown) !
https://www.bestmoodrings.com/blog/mood-ring-color-chart-meanings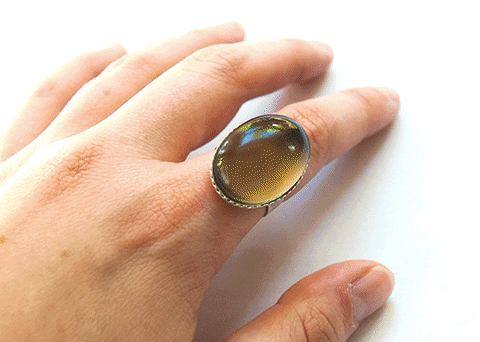 GEMINI:  Butterfly Clips
Geminis will be feeling very go with the flow and a heightened sense of being free this month. Accessorise your hair by creating a dozen different sections and twisting them into little buns – clip into place with butterfly clips and your head will become as populated as the Butterfly House at Melbourne Zoo !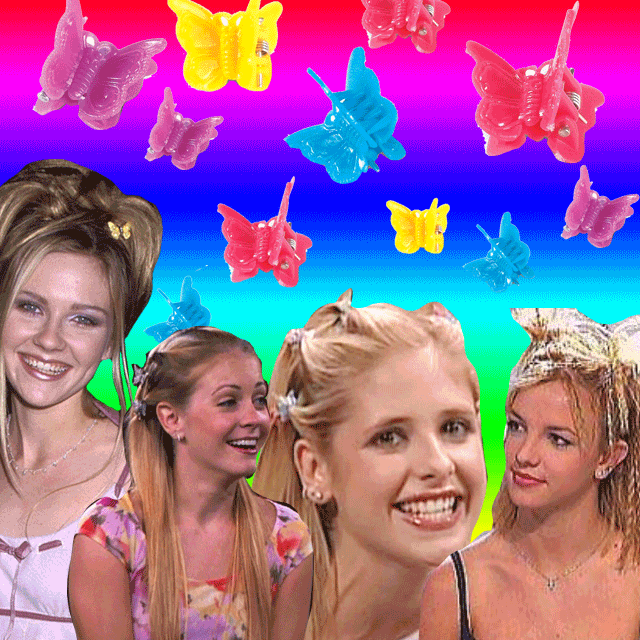 CANCER: Overalls
Riding on the denim trend wave, we predict you'll be rocking a fail safe look for the awards night – denim overalls ! No longer reserved for painters and farmers – overalls can be paired with a statement t-shirt of your choice underneath.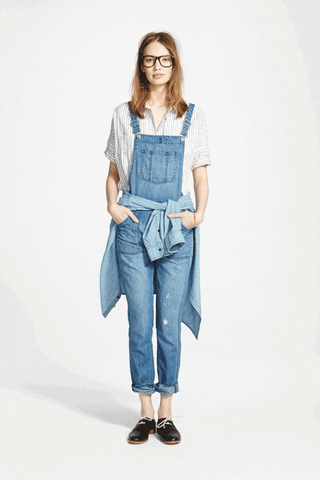 LEO: Chunky Watches
Leos will be very busy this month, and you've copped a bit of a rep for being tardy at school – stay on time and make a bold statement at the same time with a chunky watch in a bright colour of your choosing !
VIRGO: Jelly Sandals
Virgos are still on holiday mode – and not accepting the end of summer is near. This means still  squeezing in as many trips to the beach as possible. The plastic Jelly Sandals are a great choice for the beach as the water won't ruin them – however you might want to pack a few band-aids though as you might cop a few blisters by the end of the day. Plastic shoes + sweat is a killer combo – ehk !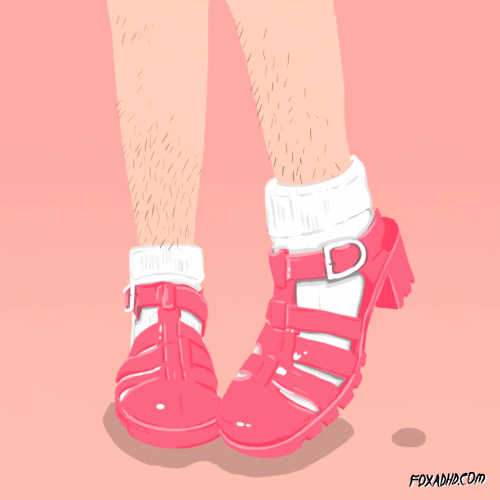 LIBRA: Snapback Caps
Libras will be digging the tunes of Will Smith, Salt N Pepper and the Wu-Tang Clan. Let every one see how funky and fresh you are with a snapback cap (Worn backwards with baggy pants, of course).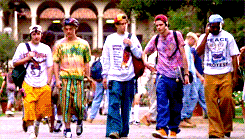 SCORPIO: Chokers
Scorpios are rebelling this month! Something about the Choker necklace let's everyone know you're a bit of a rebel at heart. Don't just stick to the basic black ones everyone is wearing though, these chokers come in a variety of colours to reflect your mood much like mood-rings and stick on earrings, and don't be afraid to layer them up too !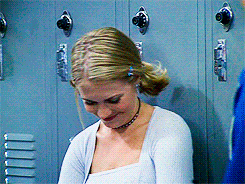 SAGITTARIUS: Cropped Disco Tops
It's all about the parties for you right now ! The tighter and shinier the top – the more you will stick out on the dance floor. Crops will go together nicely with the accessories mentioned above and will only be topped by a statement belly-button ring if your parents allow you to get one – or maybe you've been hiding it and will show it off to all your mates 😉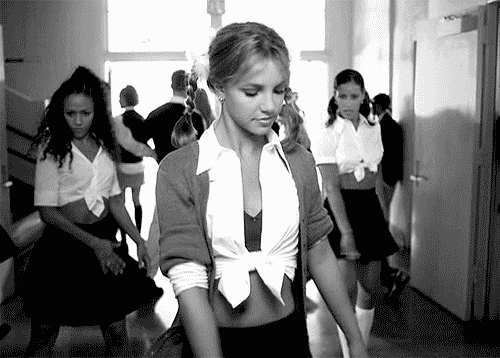 CAPRICORN: Denim
We told you we predicted a lot of Denim ! This will be especially true for Capricorns – who will want to maintain an effortlessly cool look. What will denim go with? EVERYTHING ! But – we recommend layering with a denim shirt … double denim? Wow, we think we might be on to something here 😉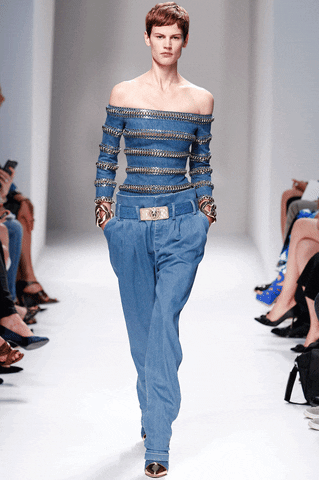 AQUARIUS: ripped stockings and shorts
Aquarians, you're all about the grunge movement at the moment ! You're digging the likes of Nirvana, Hole, Pearl Jam, and Silverchair. Your gig of choice outfit should reflect this. Before you pop on your staple denim jeans "grunge things up" by borrowing your mum's stockings**and tearing a few holes in them – the bigger the holes, the more your love for headbanging music will increase, fact *
*no actual link between dress sense and music taste to be honest, but we're all about the shoe-gazing, garage rock ~aesthetic~
** maybe ask your mum before you destroy a pair of expensive stockings to avoid a grounding.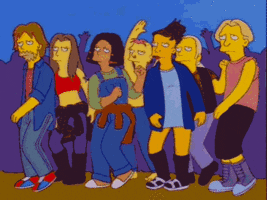 PISCES: Velour Tracksuits
Classy, comfy and cool – the velour tracksuit two piece offers the trifecta. Bonus street-cred points for diamante detailing (*bling*) or "branded' tracksuits ! Style à la Britney with a pair of colour tinted sunnies and sneakers for a practical yet sophisticated day look.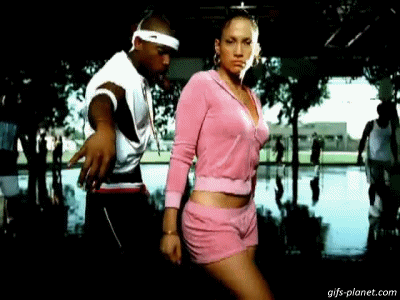 Start planning your costume today – the SYN Awards aren't very far away !
– The SYN Awards Committee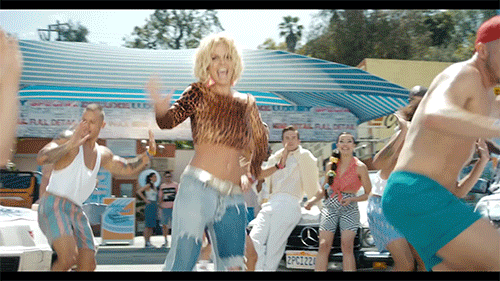 More by
Next week hundred of will head to Brisbane's Fortitude Valley to hear from music industry elite and check out some of the […]
Words by Jack Vance I've rarely had the occasion to state I've danced myself into a chest infection, but there you go, […]
**PATTI SMITH SPECIAL** This week on Hear Me Roar we featured the legendary Patti Smith, following the announcement that she'll be playing […]